Spring is such a delightful season. The days grow warmer. Insects are fluttering about. And the natural world feels renewed with brilliant colours. With nature coming back to life in this season, spring is just calling out for some celebration and, of course, exploration!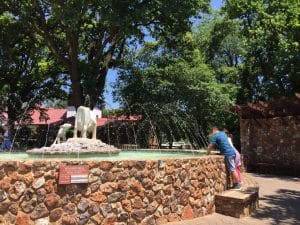 Celebrating the Spring Equinox
The Spring Equinox marks the arrival of spring and the moment where day and night are of equal length in most places on the planet. It is a holiday centered around rebirth and growth. The Spring Equinox falls on the 22nd of September in the Southern Hemisphere.
Beautiful ideas to celebrate this special day includes:
Creating flower decorations for your house and lighting a candle as a symbol for the return of the light. 
If the weather allows it, having a picnic at a nearby park or at the beach and enjoying a day out in nature.
Going for a walk around the neighbourhood with your family and exploring how nature and the weather are changing.
Making a fresh bowl of fruit salad from spring fruits such as strawberries, grapefruit, mangos, and pineapples.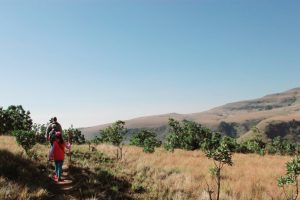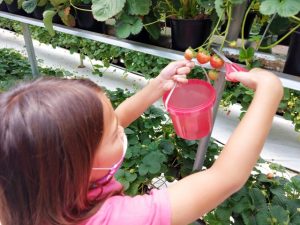 Celebrate spring 2021 at home with these tips
Here are a few ways you can celebrate spring with your family throughout the season:
Create a spring display nature table 
Bring the magic of spring into your home by decorating a table in your home with flowers and leaves and anything else you can find in nature. A spring table is a beautiful way to celebrate the new season in your home. Get your kids to take part by collecting flowers for the table or allow them to draw the spring table in their journals. 
One of the best ways to celebrate the start of spring is to plant a tree. Get the kids involved and plant a tree in your backyard. If your yard is not big enough, planting flowers is just as special. Over the next few weeks, watch as the tree or plant changes and grows. Your kids can also keep a diary of the changes they observe or draw the new addition to your garden. 
You will experience some of the most beautiful sunsets as the seasons change slowly. Keep a diary of what you observe. Take note of the colours in the sky and the way the sun sets later and later every day. If you really want to celebrate spring, make it an occasion and have a picnic at sunset!
In your journal, you can create a sound map to mark the auditory movements around you. Find a quiet spot to sit with your kids. Close your eyes and notice the sounds. You may hear insects, birds, leaves rustling, and more. Open your eyes, look at your journal, and try to identify where the sounds are coming from on the map you've created.
Go on a spring scavenger hunt
A scavenger hunt is a great way to learn about the environment around you with your kids. Make a list of some of the things you will only find during spring, such as blossoms, flowers and seeds, and let your kids search for them. It's the perfect way to learn while having fun. 
Time to explore outdoor, watch the bees 
An exciting activity that your kids will find very amusing is watching the bees at work. Sit for up to 30 minutes and watch as the bees visit different flowers. Let your kids make a few notes and compare them after your bee watching experience. 
Your kids will love getting creative and writing their own poems about spring. Give them some time to formulate their poems and then take turns to recite the poems to the whole family!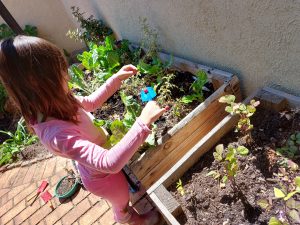 Keen to start nature journaling this spring?
If you haven't started nature journaling yet, but would like to start, have a look our Free Resources, check our Shop,  Exploring Nature with Children  and NaturExplorers.
Photo credit: Tania Mirón