Join our nature study on winter birds, with a special focus on the captivating Hoopoe. Engage in observation, nature journaling, poetic exploration, and enjoyable activities to enhance your understanding of this unique bird species. Prepare for an enriching and fun-filled learning experience!
Do not forget to download the free nature journal worksheets.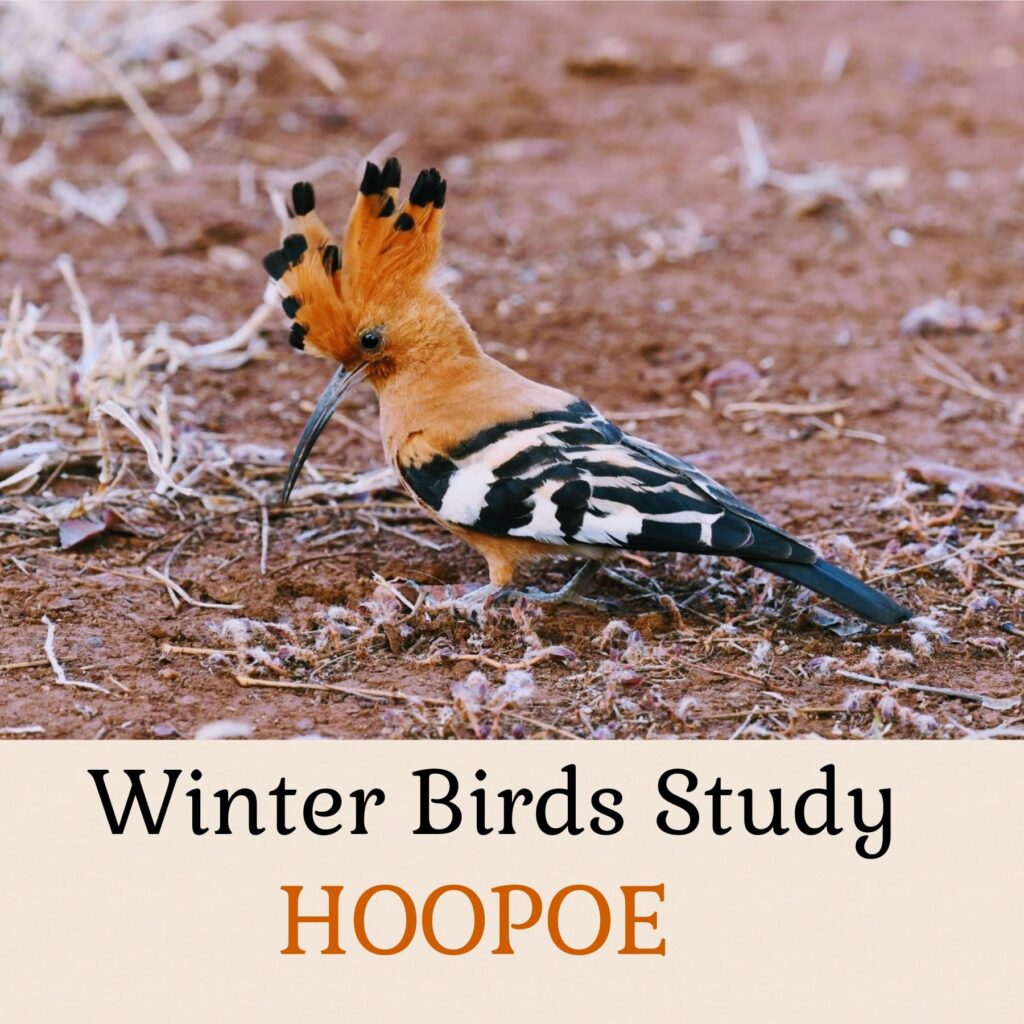 Remember, nature journaling is a way to connect with nature, observe its wonders, and express your thoughts and creativity. Enjoy the process of documenting your discoveries about the fascinating Hoopoe birds!
Check our free nature study resources to help you and guide with your nature study and journaling.
Happy Hoopoe bird nature journaling!
Please share your African nature journaling with us!
Winter Birds Nature Study
©June 2023, Luzvie Reynolds
This Winter Birds Nature Study is not for sale.
www.naturejournalingthrutheseasons.com
Email: luzvier@naturejournalingthrutheseasons.com
Cover, Artwork & lessons: created by Luzvie Reynolds
Thank you for your support!
BLESSINGS TO YOU AND YOUR FAMILY.