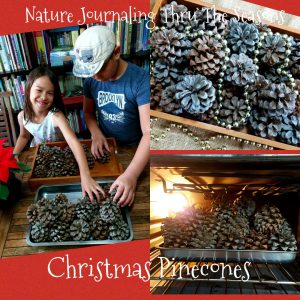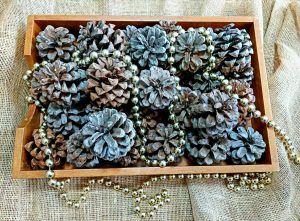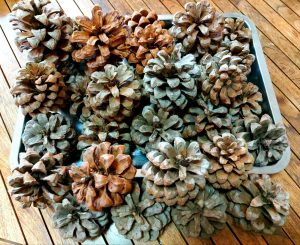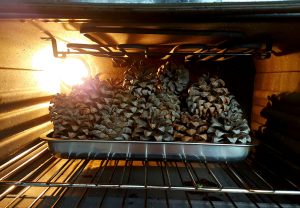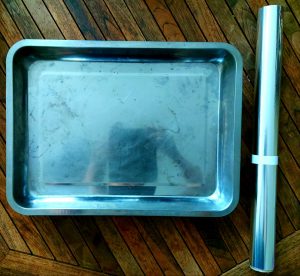 Atmosphere of Christmas!
My kids enjoyed preparing pinecones for the season.
How to use pinecones for your Christmas deco and craft.
Real pine cones from the tree are best – the fragrance of the resin makes that Christmas atmosphere!
Here's how to debug them:
– Preheat oven to 250'F/130'C.
– Line a baking tin with aluminum foil.
– Place your pinecones in the lined tin.
– Bake it for 30-45 minutes.
– Keep on eye your oven, it gets hot in there with those pinecones!
– Lastly, remove from oven and use tongs, leave until cool and decorate them.
Enjoy your pinecones!