So excited to announce another new product on the Nature Journaling Thru The Seasons shop, a Charlotte Mason-inspired nature journaling unit study: The Africa Nature Bundle 1, The Big Five.
https://naturejournalingthrutheseasons.com/product/africa-nature-bundle-1-set-of-24-pdf-download-only/
Now Available!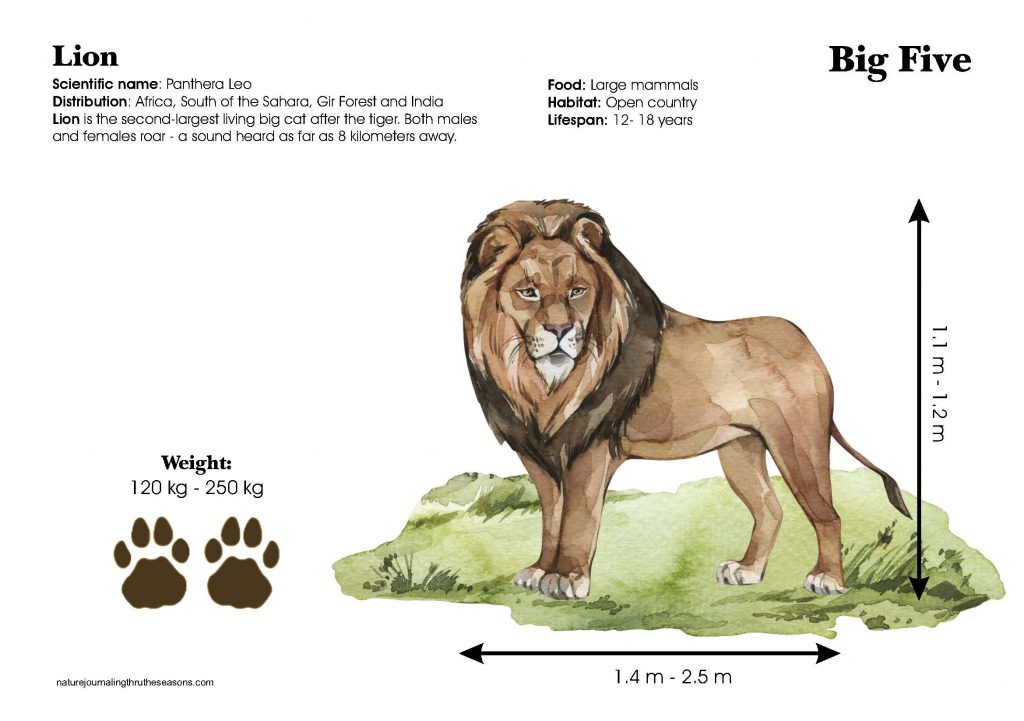 24 x A4 Wildlife Animals with tracks, descriptions, habitat, and 24 wildlife A5 flashcards to go.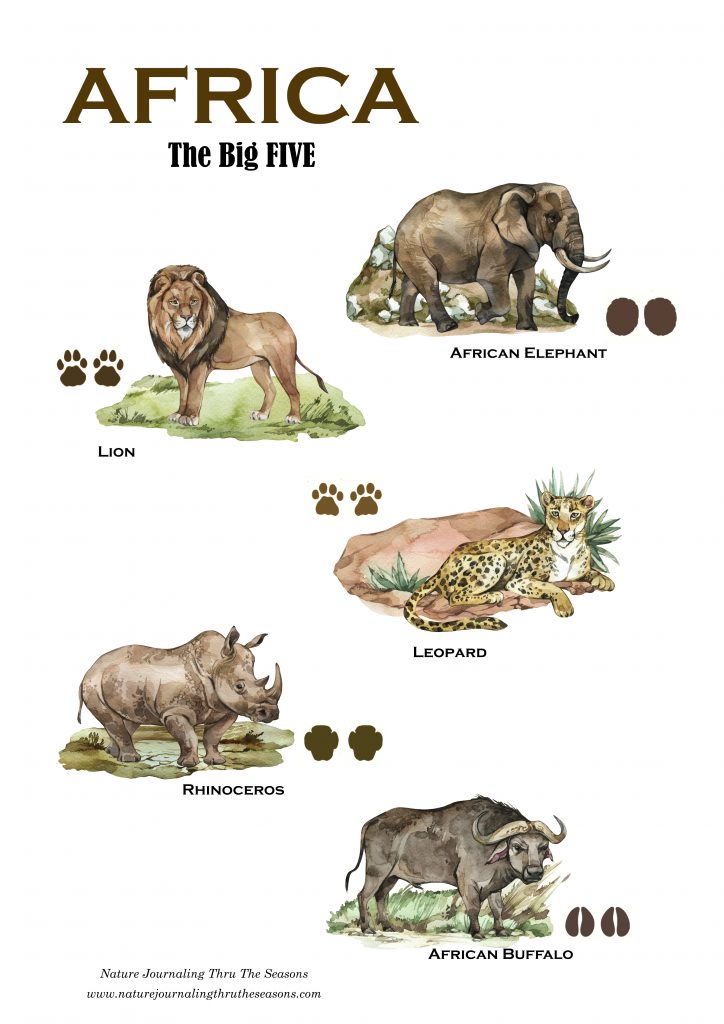 A set of 24 beautiful hand-illustrated watercolour pictures, a great addition to your Africa nature and history study. Available in high-quality, ready-to-print, digital download A4 & Free A5 PDF format as well as hard copy flashcards.